What Are the New Features of Quicken Home and Business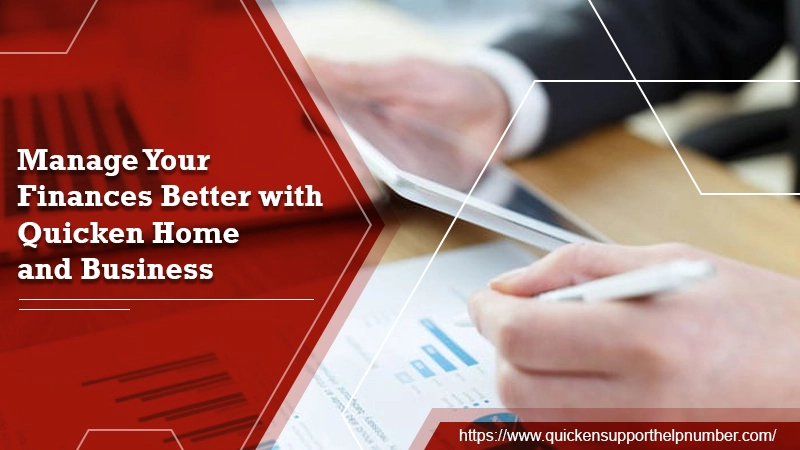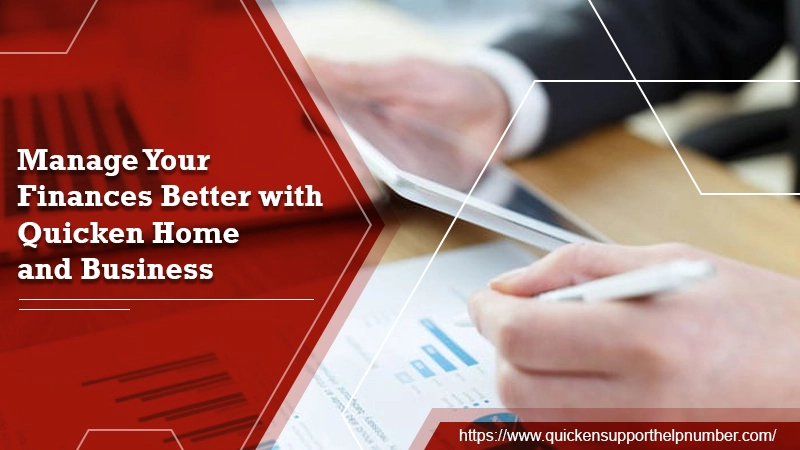 Quicken has been one of the leading names in the personal accounting software market. Quicken Home and Business, apart from doing personal accounting, also provides most of the basic functionalities of standard accounting software. Using it, you can effortlessly manage your business and personal accounting tasks in a single place. The Home and Business edition supports estimates, invoices, accounts payable, contact management for vendors and customers, and project management. It also has a great functionality of rental property management through which the user can manage their tenants and properties. Put simply; it's a terrific solution for small businesses that desire to take control of their business and personal accounting. 
The Defining Features of Quicken Home and Business
This software provides various new functionalities that include viewing balances, finding spending trends, and checking investment performance. You can also sync your data across the web, mobile, and desktop. It simplifies the way you manage your small business or rental property. You may create your own invoices and set email rent reminders with custom invoices and also track rental income, rates, lease terms, and deposits. 
It's why Quicken Home and Business review is excellent, with many people giving nearly 4-star ratings. Below are some noteworthy features of this software.
1. Dashboard 
This edition comes with a dashboard that displays spending trends and gives you an overview of your budget. You can also find upcoming bills, your saving aims, and personal property, and can check your banking account's balance, investment, property, and debt on the left part.
Also Read: Quicken Deluxe 2021 Download For Windows – Plans and Pricing
2. Business center 
The business center provides a comprehensive overview of your cash flow, profit and loss, and business accounts. Now you can set business reminders and reflect on your spending habits.
3. Invoice 
Quicken software features a customizable invoice template. Although it doesn't have automation like auto-scheduling and recurring invoices, it does support refunds, customer credits, and finance charges. It also makes it easy to add notes to each invoice. 
4. Estimates 
The software lets you dispatch estimates and turn them into invoices. Estimates can also be attached to projects. 
5. Management of Contacts 
There's a comprehensive contact management section in Quicken Home and Business. Here you can record both contact and personal information. It's also possible to attach documents to your contacts and build contact groups. 
6. Expense monitoring 
You have two options: to input expenses and income into Quicken manually or connect to your bank to download them. You can also connect to business and personal accounts or separate business and personal transactions in case you use a single account for both. The software automatically categorizes the user's transactions and displays your business and personal spending trends. It's also possible to track projected transactions to view a picture of your spending balance with any upcoming expenditure deducted. 
7. Bank Reconciliation and Accounts Payable 
Using the Home and Business edition, you can reconcile your bank accounts in a jiffy. You can also manage vendor and personal bills in two ways. You can either connect to your online lenders or enter the bills manually also use the 'Bill Pay service' and make the payments of your bill online via the software.
8. Items  
There is no section in Quicken Home and Business to view your items. But on adding an item to a specific invoice, you can save it. As a result, you don't have any need to input items each time you dispatch an invoice.
9. Project Management  
You can also create projects with this software. Add a project description, personalized project statuses, a beginning date, and an estimated and actual end date. Apart from that, you can also attach customers and documents to your projects and then develop estimates and invoices for them. 
10. Management of Personal Property 
It is also possible to add your assets to Quicken. These assets include cars, property, and the like. Debts like loans and mortgages can also be added. 
11. Management of Rental Property 
In this edition, you can find a rent center where you can find every one of your properties, tenants, the properties that are vacant, and tents that are due. You can also view your rental profit and loss and create rental reminders. It's also possible to add a PayPal link to these reminders.
12. Management of Tenant 
Users can easily manage their tenants and record their rental and contact data, the terms of the lease, as well as the security deposit details.
13. Reports 
The software provides up to 50 reports for helping users analyze their personal finances. Out of them, the budgeting and spending reports offer many great insights. The Home and Business edition offers four additional rental and 13 business reports. It also provides functionality to email reports straight from the software. 
14. Track Mileage and Budgeting 
It's possible to track mileage directly from the software. It also allows you to develop budgets by a year, quarter, or month. When you link to your bank, Quicken will create a budget according to your spending automatically. You can adjust this budget as per your requirements. 
15. Support for Tax
This accounting software provides Tax Schedule and Scheduled C reports. It also has a tax center where you can see your estimated taxes and remain informed about crucial tax dates. You can make use of a tax planner to estimate your yearly taxes. Besides this, you can make and save multiple sales tax rates as you need. 
Also Read: Fixation for Quicken Error OL-1-B in 3 Steps
16. Importing/Exporting 
Data can be imported through QIF, QFX, or CSV files. You can also export reports and files through QFX, QIF, or particular programs, like Excel. 
Is There a Quicken Home and Business Edition for Mac
With a Home and Business subscription, you can run your business and personal transactions in the same software. However, there is still no Quicken Home and Business for Mac as yet. Quicken for Mac is missing in the Home and Business version. You can only receive it in Quicken for Windows. 
Final Words
Quicken Home and Business have received decent ratings and reviews across many boards. People love its new features, especially the one which lets them track rental properties. The easy-to-use software allows people to gain complete control over their personal and business transactions and finances and thus manage them better.